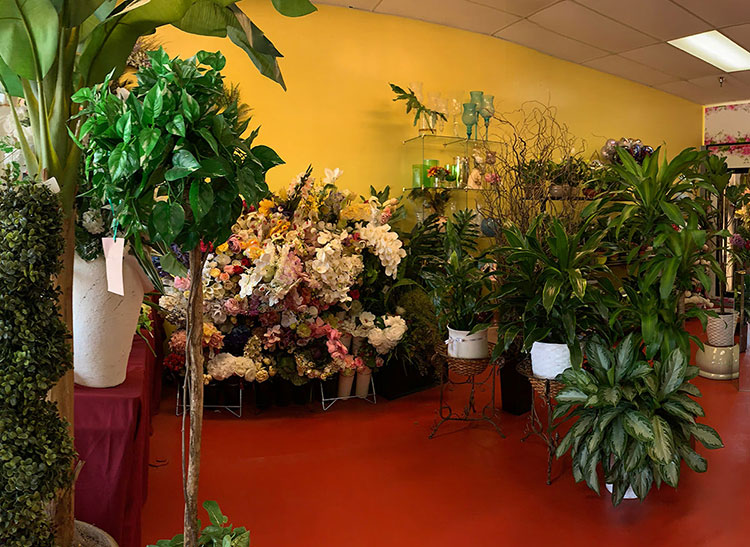 Three Generations of Floral Excellence
Flower Kingdom has been serving the community of Palm Beach Gardens, Florida, since 1986. With gorgeous arrangements perfect for any occasion, we continue striving for excellence and putting our customers first.
The story of Flower Kingdom began in 1986 when the Pathak family oped the floral shop at its current location in Palm Beach Gardens. Son of the original owners, Dhiren Pathak, earned his degree in accounting from Florida Atlantic University while simultaneously lending a hand at his family's business. Dhiren's wife, Sonari, graduated from North Carolina State with a degree in statistics. In September 1996, the husband and wife duo purchased Flower Kingdom from Dhiren's parents and took over as the shop's new owners. In 2013, Flower Kingdom became a three-generation florist as Dhiren and Sonari's children also began working in the flower shop.
Since assuming ownership, Dhiren and Sonari have invested in technology, employee training, and sourcing products from around the globe to offer the highest quality plants and flowers and superior customer service to the Palm Beach Gardens community. Today, Flower Kingdom is supported by Klis Capital, a family-owned international investor. The strategic alliance has created a beautiful partnership between Dhiren and Sonari and Klis Capital's Miguel Pellat.
Lead Designer, Gloria Martinez, has been with Flower Kingdom for over 20 years. Originally from the Dominican Republic, where Gloria taught floral designing, she is exceptionally talented and creative and has worked on many major events in Palm Beach County. Design Manager, Marlyn Deleon, has been working with Flower Kingdom for over ten years and is originally from Guatemala. She has a very creative mind and comes up with unique, out-of-the-box solutions. Store Manager, Rosemary Ash, has been managing Flower Kingdom for over five years. She has been in the floral business for many decades, having owned her own very successful flower store prior to joining Flower Kingdom's team. She is extremely hands-on and brings her extensive training in customer service. There are many other talented designers and dedicated store helpers here at Flower Kingdom who have been with us for years, equally committed to providing excellent service and creative designs.
Many of our seasonal fresh flowers and plants are sourced from local Florida growers, including farms in Stuart, Boynton Beach, Miami, Homestead, Lakeland, and Ocala. We also import flowers from reputable farms in California, South America, Holland, Thailand, Israel, and many other parts of the world.
Flower Kingdom is proud to fill the Palm Beach Gardens area with breathtaking flowers. We will continue to provide exceptional customer service and outstanding floral designs for many more generations to come.